Phase2 Microwave Ltd started Life as Phase Devices Ltd in 1983. Phase Devices was acquired by Comdev International and given the name of Comdev Wireless and focused on two business areas, Satcomms systems based in Lostwithiel, Cornwall and Mobile Comms, Base Station Equipment based in Luton, Bedfordshire.
When Comdev Wireless was sold to Mitec Telecom, many of the Phase 2 staff who worked together at Phase devices started a new company, namely Phase2 Microwave Ltd.
Phase2 have a special strength in filter design, Lumped Element, Combline, Interdigital, Cavity and Waveguide, based on 30 years experience with many successful Aerospace, Defence and Commercial designs.
Below is a small WG17 Filter to a 19" Rack Unit to a 1.5m PIM diplexer, just an example of the scale of our projects
We supply a broad range of specialised microwave components, especially high power and high directivity loop-couplers. We have also designed X Band phased array feeder networks with precise amplitude and phase control.
Leaders in the design and manufacture of intermod test sets down to -180dBc for ground testing of satellite systems and other communications equipment.
Developed high power bandpass and lowpass filters for radars at S, C and X band and specialise in very high power devices.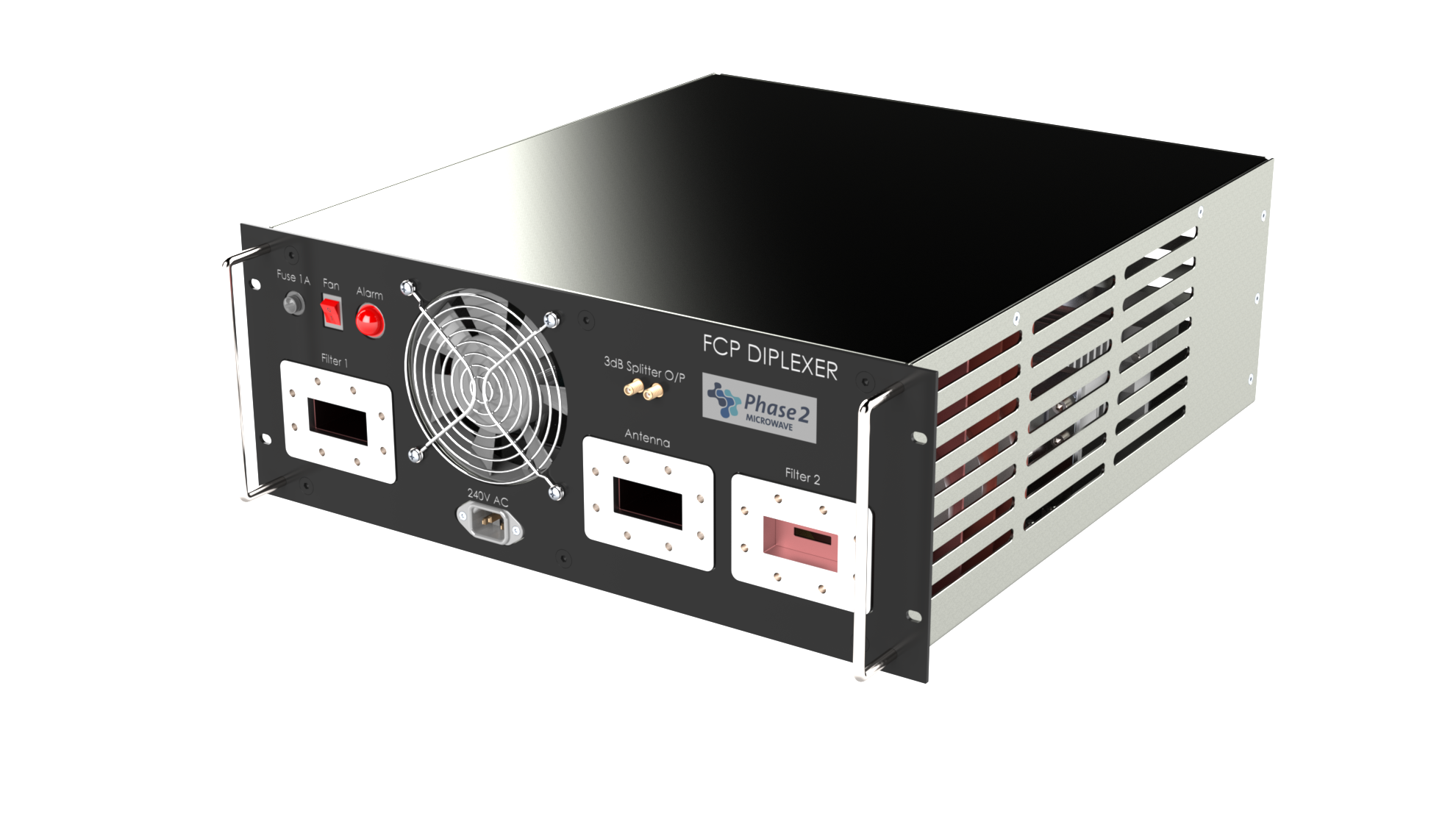 With the advent of the LTE bands at 2.6GHz we have developed a range of radar protection filters and conversely filters to protect the LTE bands from the radar.
We are currently working on filters in the 4.5G and 5G frequencies.

Microspace Qualified with Class 10,000 Laminar Flow Cabinets for assembly work.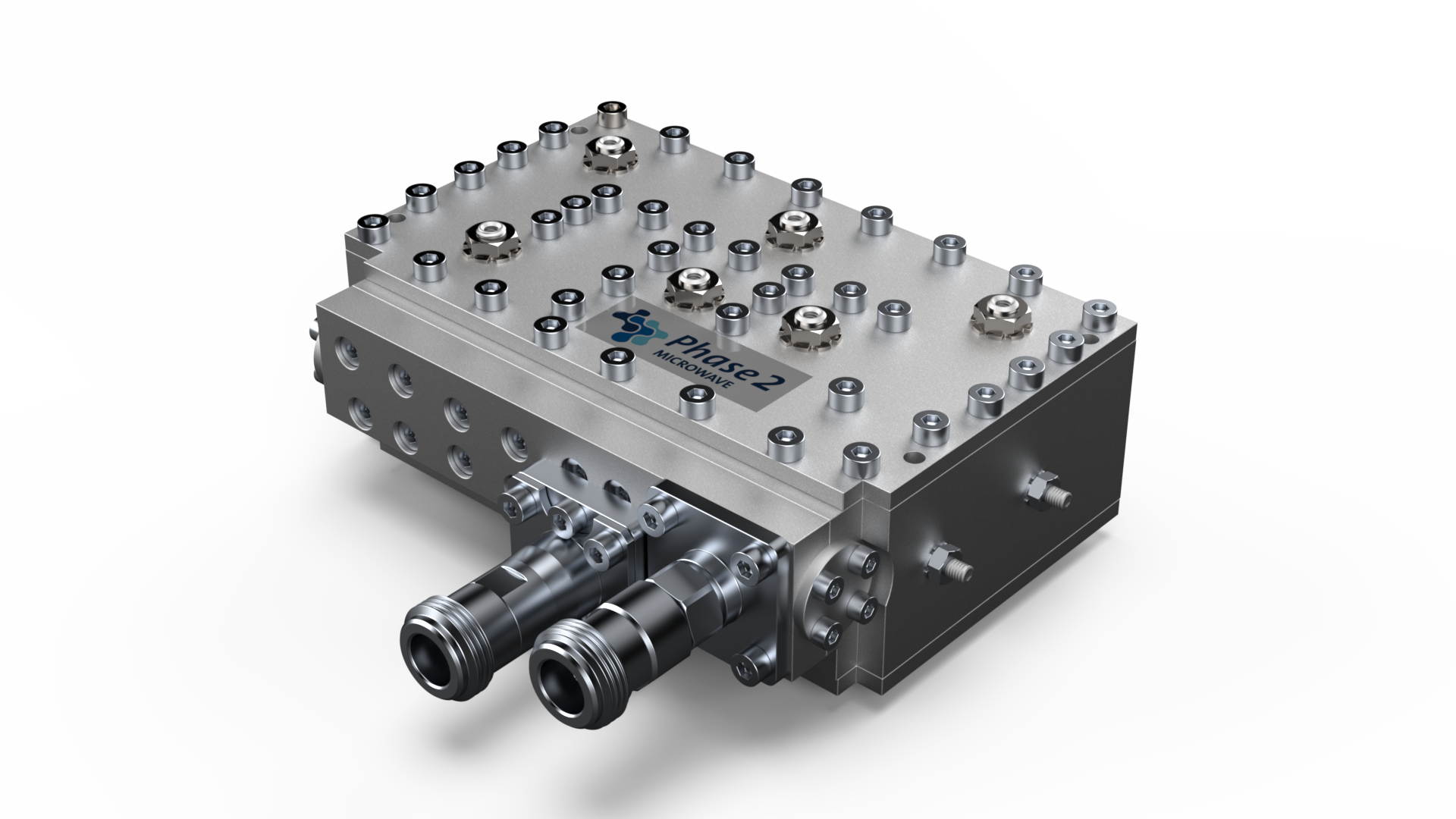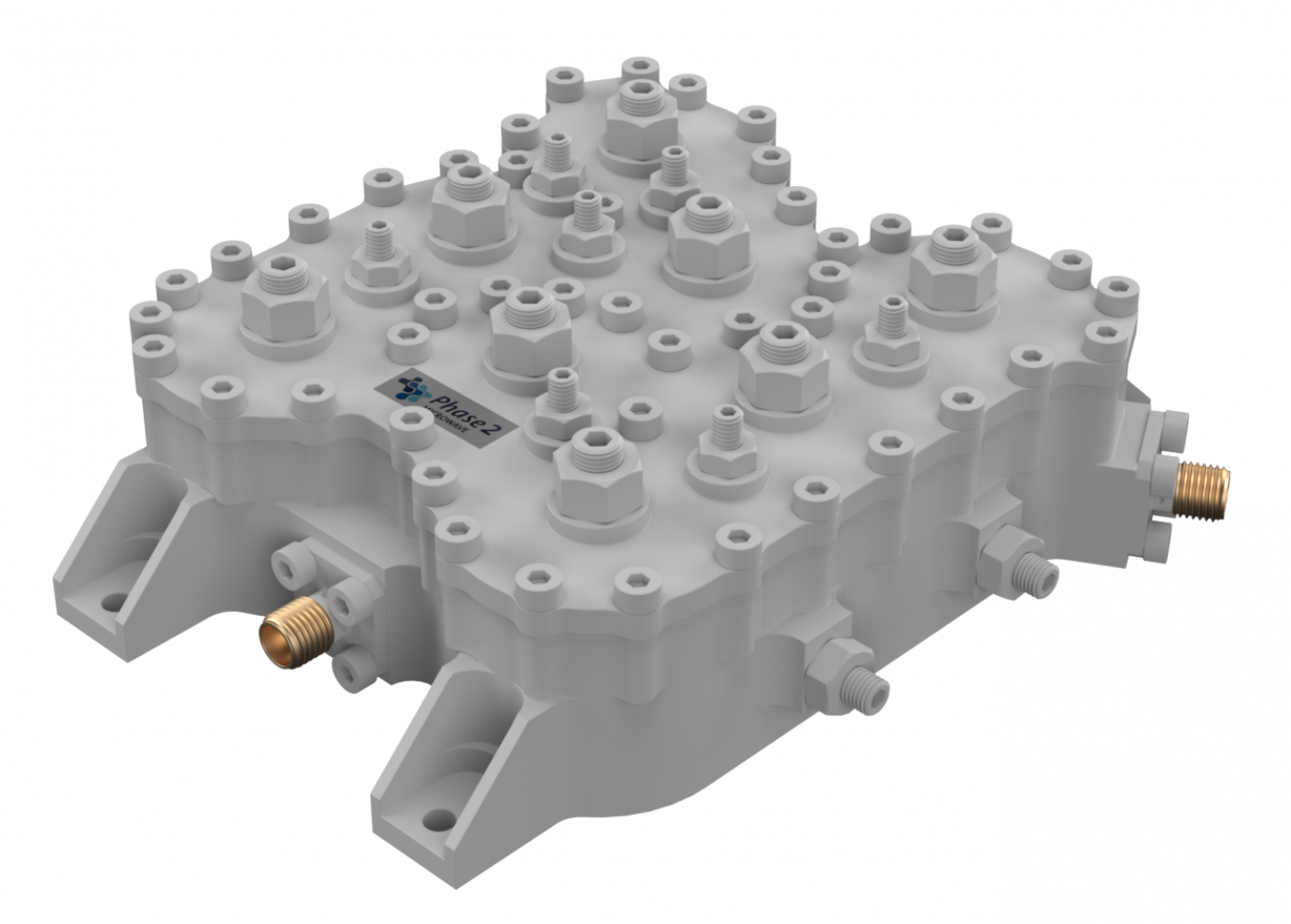 We would love to hear from you to discuss your latest requirements, please feel free to contact us anytime...
Our products are used in:
Commercial Communication Systems

Defence Communications Systems

Military and Weather Radar Systems

Satcoms Systems

Intermod test sets for satellite systems

Scientific Environments

Complex Cellular Test Systems

Our Facilities:
Internally developed microwave design software

Space Qualified Clean Facility

3D Electrical and Mechanical CAD including Mician's Microwave Wizard

Proprietary Filter Design Software

Test Equipment -

Network Analysers - up to 50GHz

EGSM PIM Test Facility

Ovens for temperature testing -56 to +100 deg
Our Quality Systems:
ISO 9001:2015




ISO AS14001 targeted for 2021
Our Policies:
Phase2 Microwave prides itself on conducting business in an ethical and honest way.
In line with industry standards we have published our Ant-Bribery Policy our Conflict Material Policy and Privacy Policy below:
General Terms and Conditions Statement

Anti-Bribery Policy Document